What is ScrumTale?
ScrumTale is designed to teach the Scrum framework.
It improves the learning experience by simulating the Agile product delivery while experiencing all Agile principles. This game is a perfect tool to practice all elements of the Scrum Framework: roles, events and artifacts.
The players simulate Scrum teams simultaneously writing a crime story using Google Docs. Collaborative story writing is very similar to software production: you have to be creative and act as a team to deliver a product. You will also experience challenges with integration, quality, and tools present during software development without the need for a technical background. You can observe the mechanics of the Scrum during the stormy process of story writing.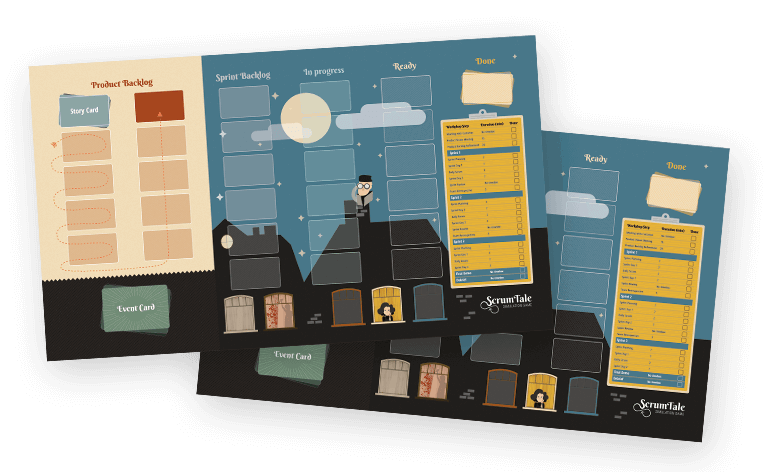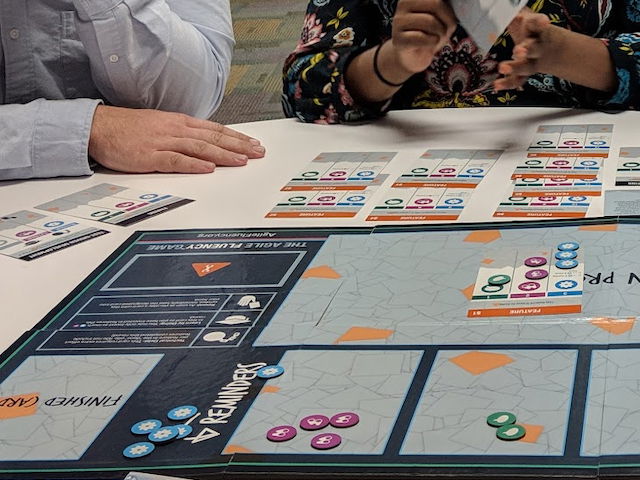 The gameplay
Workshop participants are split into two teams and each person is assigned a Scrum role: Developer, Scrum Master, Product Owner or Chief Product Owner. The goal of each team is to write the greatest crime story ever using the Scrum Framework. The product delivery is split into three sprints. Within each sprint, the players practice Scrum events: sprint planning, sprint review and retrospective.
The product of the game is a book. The book consists of two stories written by the development teams. Each story describes a different murder, but they are all linked, both by the detective's character and by the common style.